Thank You Arts Advocates and Contact Your Legislator Today
04/07/2023

When we asked you to step up for the arts last month, you answered the call! Because of your support, we made over a thousand connections between advocates and their legislators, including:
Scheduled over 100 legislator meetings (that's over half the legislature) for arts-supportive constituents to talk about the importance of arts funding to their district.
Registered hundreds of arts advocates from across the state that attended legislative meetings or our in-person rally.
Delivered over 300 constituent letters to legislators asking them to pass the CREATE Jobs bill this session.
Those connections have proved to be very important and we have seen a lot of positive movement on arts legislation at the Capitol. But, our work is not done! We still need arts advocates like yourself to contact your legislator today! If you have already filled out the letter, please encourage your friends and family to take action by sharing the link or our website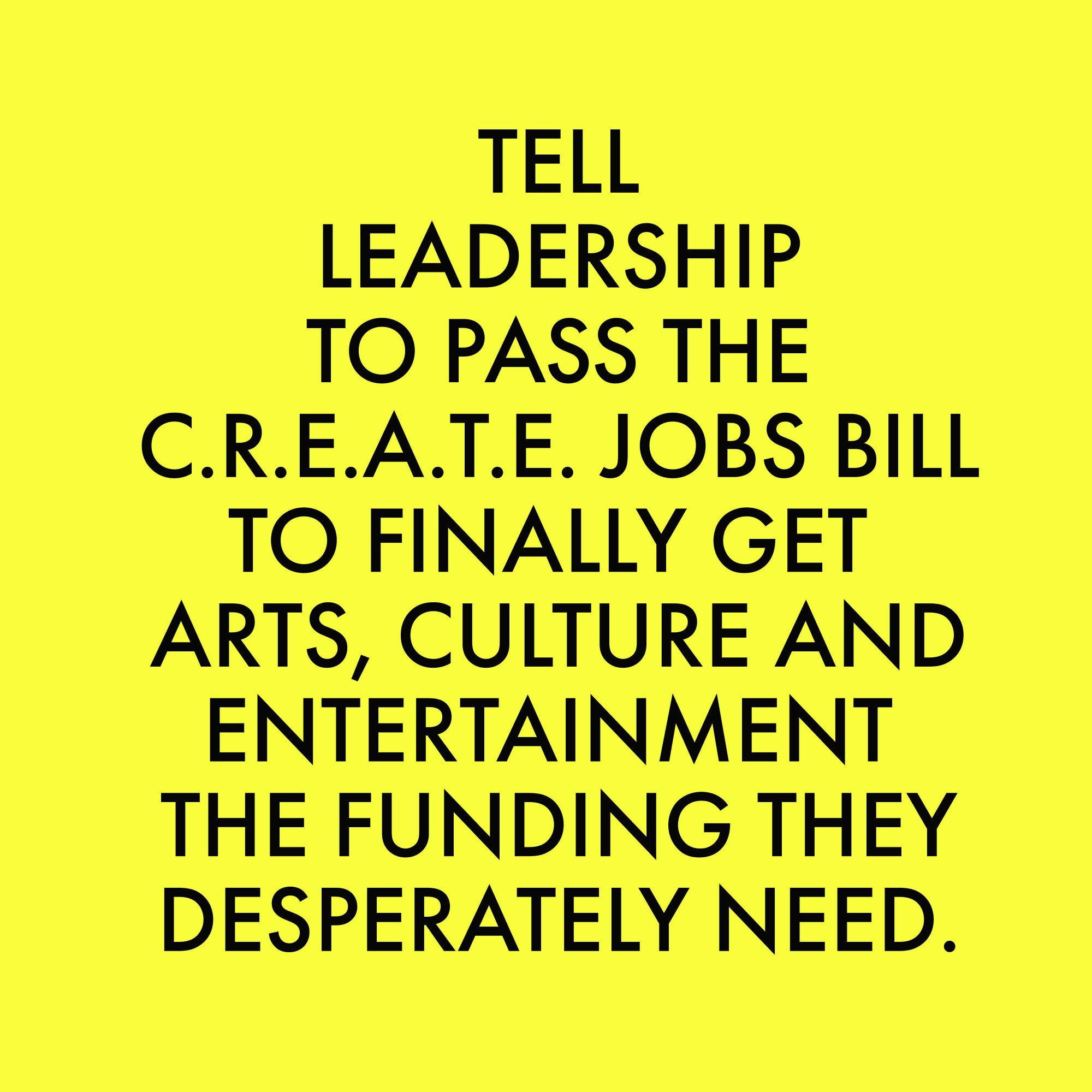 What is the CREATE Jobs Bill?
The CREATE Jobs bill is a $190 million dollar bill that was introduced just last week and will help get Minnesotans back to work. SF2867/ HF2844 Here is some background and messaging information for the CREATE Jobs bill and the Legacy Amendment.
Download Info the CREATE Jobs Bill
Support Arts Action Week and Our Work

It took a lot of resources to put on a hybrid Arts Action Week. Please consider giving additional funds to support our work if you are already a member or if you aren't currently an MCA member, become a member today!